2022 Designer Minds Clubs!
2022 Designer Minds Clubs!
Science, Design & Technology Clubs!
At a Designer Minds Club term, there is a mix of hands-on, fun, educational STEAM activities for kids and a huge range of equipment like LEGO, Robotics kits and more!
13 weeks of mind-bendingly brilliant experiments, projects and challenges with a gang of like-minded kids, who all love Science, Design & Technology!

If you would like to trial a club, you can book your place with a deposit of €52. If after your first club, your child doesn't want to continue, let us know, and we will refund the balance.
Designer Minds is for the curious kids who like to ask why, the creative kids who love to design and make, the little engineers who like to tinker and build and for the tech kids who love gaming, computers and robots. We've got a variety of interactive activities that are designed to be so much fun that children don't even know they are learning!
Designer Minds is for the parents who want:
to educate their children with a taste of the most sought after 21st century skills - Science, Technology, Engineering, Art & Maths - STEAM.
to show their kids that learning can be fun.
to inspire their children with ideas for new hobbies to continue at home.
to give their kids the confidence to know that they too can be scientists, engineers, artists and programmers.
At Designer Minds our aim is to educate, entertain and inspire. We'll prepare your children for a brighter future.
What to expect from our Clubs in 2022
Small, exclusive club with a very limited number of children.
An engaging range of STEAM activities
Lots of the latest and greatest kit, including robotics, tablets, computers, LEGO and more.
Clubs run for 1 hour a week and a term of 13 clubs costs €169. You can book your place with a deposit of €52. If after your first club, your child doesn't want to continue, let us know, and we will refund the balance.

Immersive Projects where kids learn by doing.
Personalised learning experience in a small pod
Experienced, trained, and Garda-vetted Designer Minds leaders to guide each group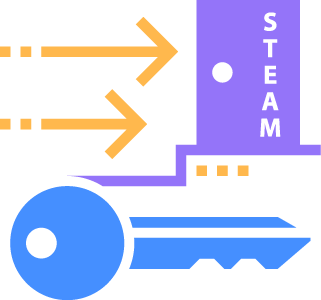 Unlocking the endless opportunities offered by STEAM for kids
Developing key communication & collaboration skills
Meet like-minded friends, with similar interests for fun & games
While COVID-19 figures may alleviate over the next few months, we will have strict precautions and procedures in place. We will follow all governmental guidelines to provide a safe and controlled environment for your children to enjoy.

It is vital for any child or parent who is experiencing COVID-19 symptoms to stay at home and get in touch with their GP. Symptoms include but are not limited to a high temperature, a cough, shortness of breath, and/or loss of change to your sense of taste and/or smell, runny or blocked nose, nausea, vomiting or diarrhoea, aches and pains or tiredness, sore throat, headache.

Our leaders will ensure all necessary hygiene and other guidelines are met. They will follow strict procedures to ensure the safe isolation of any child or staff member who exhibits symptoms until it is possible for them to go home.

It is our goal to ensure that kids end each club happy and excited about the activities and games that they engaged in throughout the day. We want them to leave eager and enthusiastic about the endless opportunities that STEAM can provide to their future.

We thank you in advance for your co-operation with our safety measures.

Pods
Children will be seated in groups of 8. This has always been the case at our clubs but now, we ask that children refrain from moving from group to group during club time and to remain with the same group every week.

Hand Sanitising
Children will be asked to sanitise their hands before, during and after each club. We will have hand sanitiser available. If your child prefers a particular hand sanitiser or has allergies, please ensure they have their own sanitiser with them at all times.

Sanitisation of Materials
Our materials, such as LEGO, have been sprayed with a long-term antimicrobial coating designed to inhibit the growth of microorganisms for up to 90 days after application. Our leaders will also sanitise wipeable equipment such as tablets after each use.

Ventilation and CO2 Monitoring
We use CO2 monitors at our clubs. We ensure that our venues are well ventilated by keeping doors and windows open. In the event that the ventilation is not sufficient and CO2 levels rise, we may have to evacuate children from the room for a few minutes until the space becomes reoxygenated. Please ensure that your child is dressed warmly.

Masks
Our leaders will wear masks. Children are also welcome to wear masks if they wish but it is not essential to do so.

Guidelines may change over the coming months as the COVID-19 situation evolves.